GOLD
US$ 1,801.71 SILVER
US$ 23.90 PLATINUM
US$ 966.35 PALLADIUM
US$ 2,184.28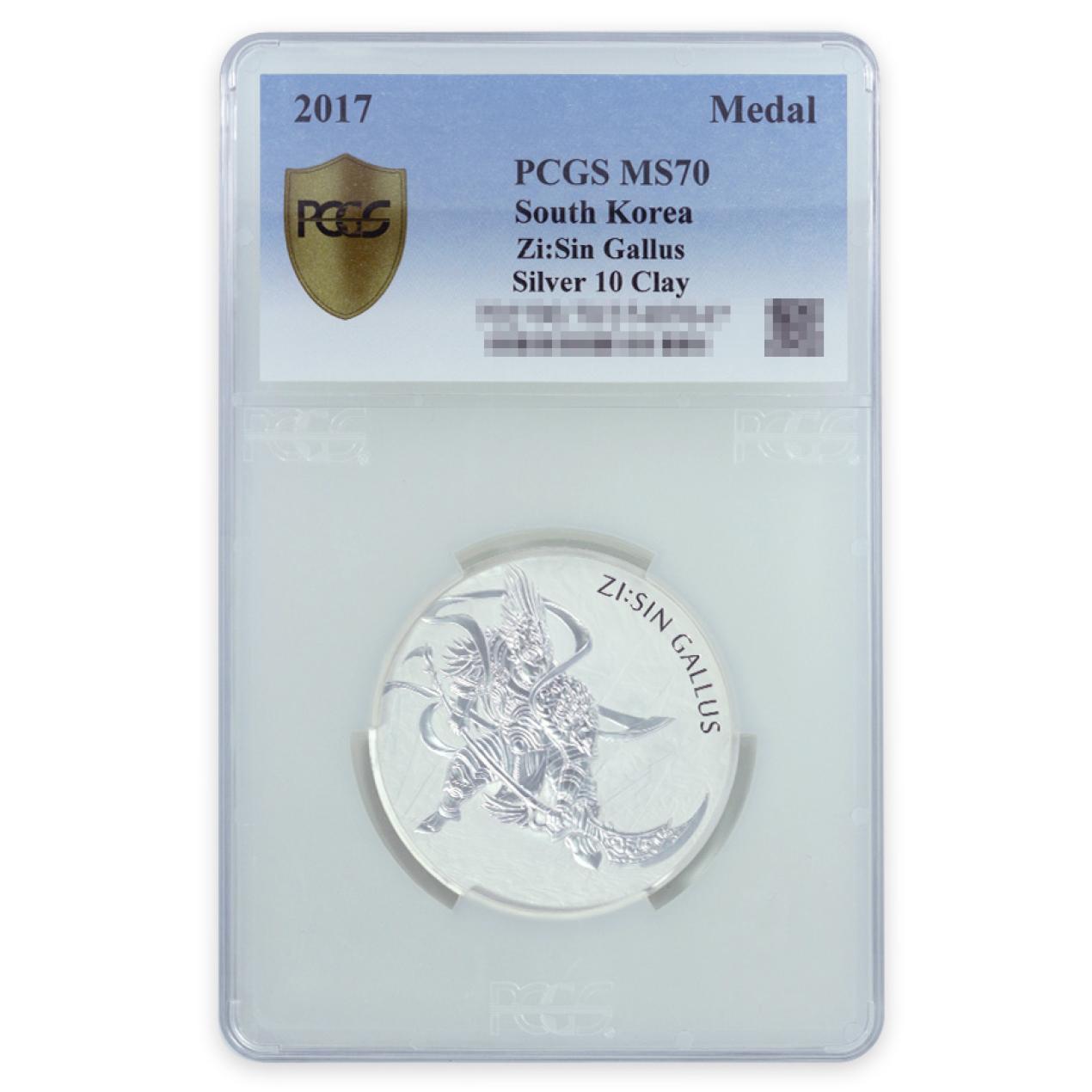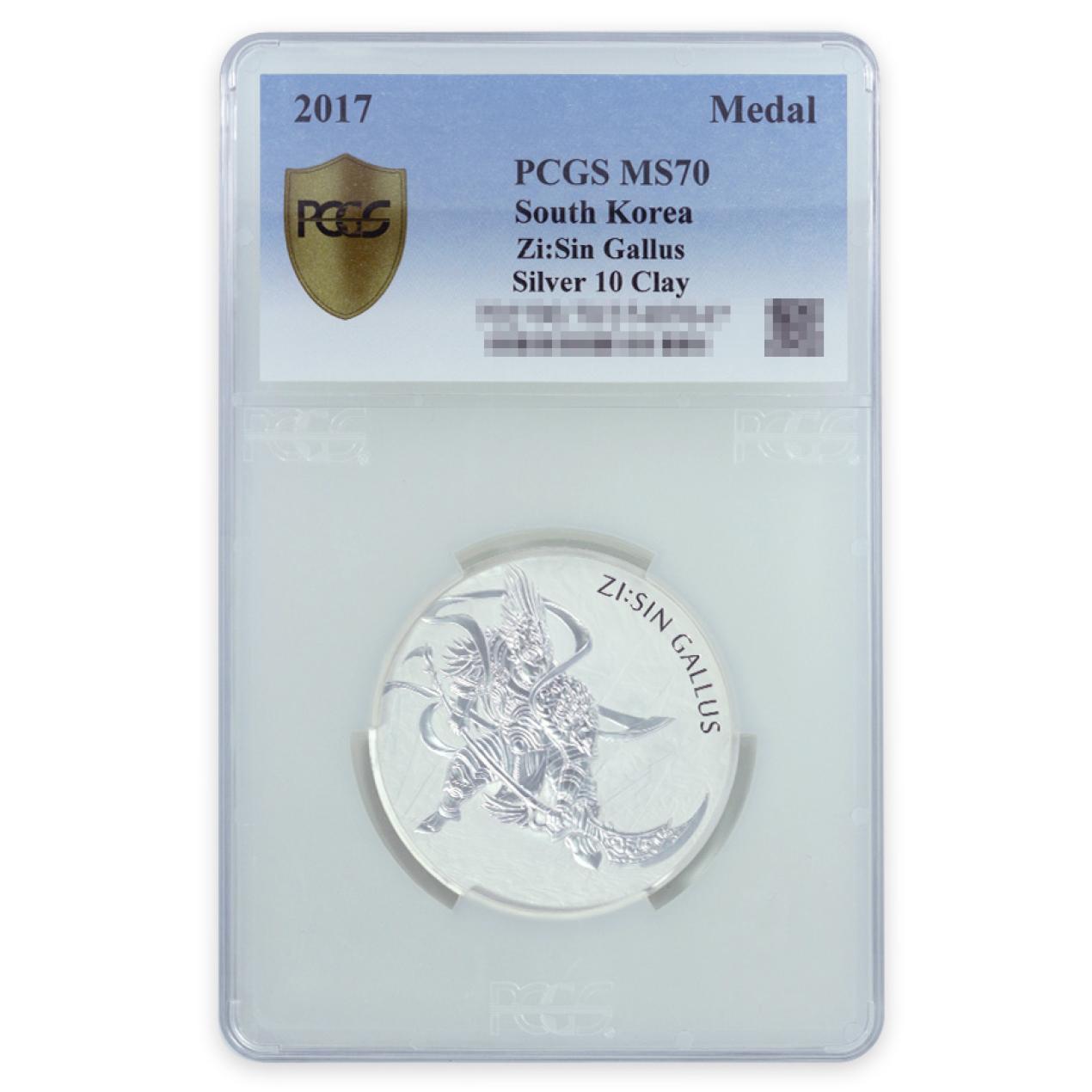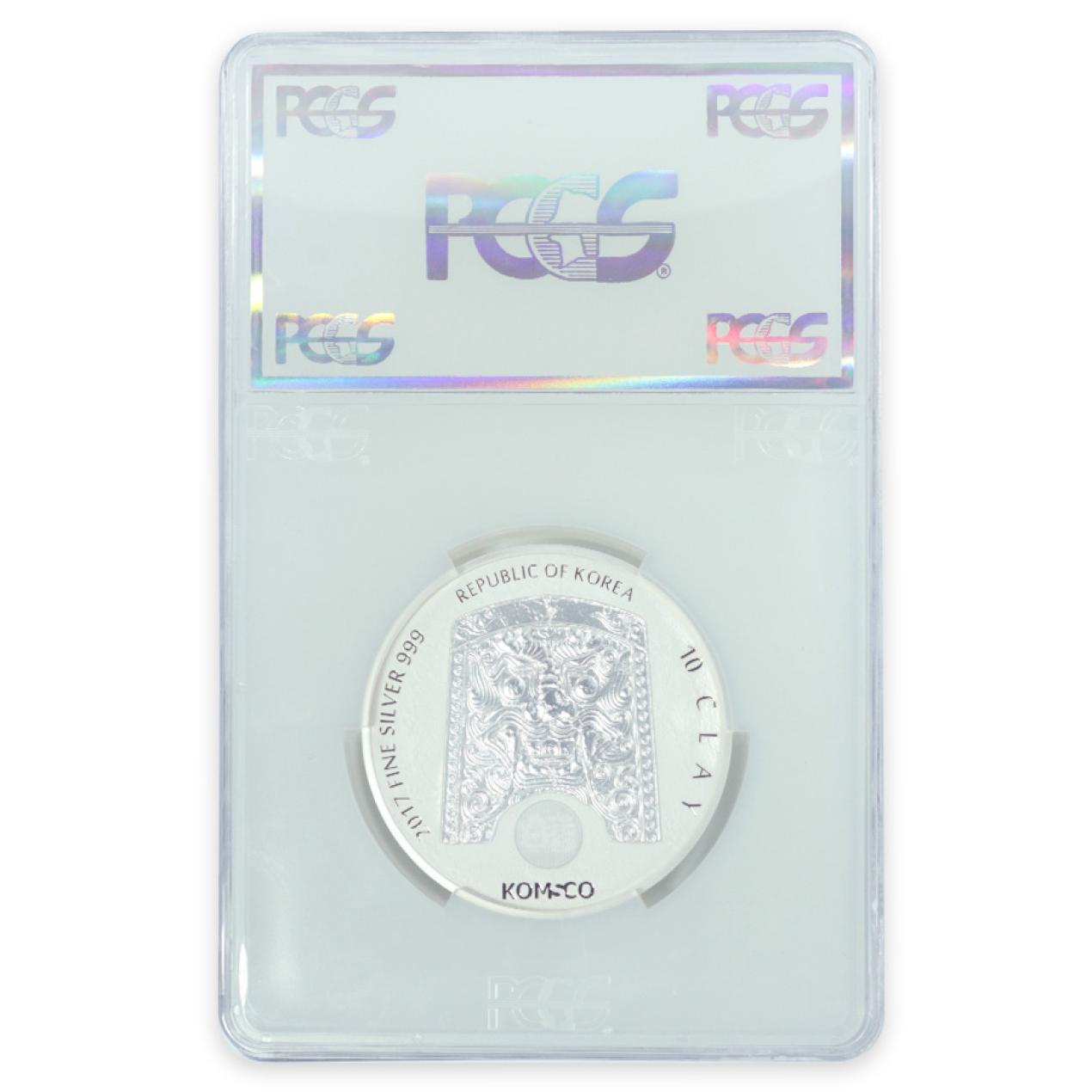 2017 10 oz South Korean Zi:Sin Gallus Silver Medal PCGS MS70 Gold Shield Label
Year:
Mintage:
Country:
Face value:
Weight:
Metal purity:
Size:
Quality:
Technique:
2017
10 CLAY
10 oz
.999
80mm
-제품
Recommended Supplies : Not Find
※ 구매하시기전 읽어주세요 ※

저희 투데이는 코인을 선별하여 판매하지 않습니다. 구매하신 코인 상태가 고객님의 기준에 미달 된다는 사유(예:토닝,밀크스팟,스크래치,찍힘현상 등등)로 교환이나 반품은 불가합니다. 무결점 상태의 코인 구매를 원하시는 고객님께서는 그레이딩 주화를 구매하시길 권해 드립니다.
실사진이 등록된 상품은 다음 4가지의 경우에만 제목에 표기를 하고 있습니다.

1. 밀크스팟이 심한 경우
2. 심한 스크레치가 있을 경우
3. 변색이 심한 경우
4. 파손의 유무

이 외의 상태 이상은 표기되기 어려우니 상세한 상태확인이 필요하다면 필히 유선 문의 후 구매해주시기 바랍니다.
천재지변, 불가항력적인 이유를 제외하고 24시간 이내 미입금 내역 확인될경우 이후 모든 상품 구매불가 패널티가 부여됩니다. 일부 고객님의 미입금 취소건으로 인해 손실이 지속적으로 발생되고 있습니다. 양해부탁드립니다.
Medal Highlights:
Minted at KOMSCO, the mint of South Korea, with an extremely limited mintage of only 300 coins!
Contains 10 oz of .999 fine Silver.
First issue of KOMSCO's ZI:SIN (Twelve Guardians) series.
Packaged in a protective plastic capsule.
Obverse: Shield of Chiwoo Cheonwang above latent security feature and KOMSCO logo, surrounded by date, fineness, 10 CLAY denomination and Republic of Korea. CLAY is a new concept of measurement that represents weight and quantity.
Reverse: Depiction of the guardian Gallus in military dress wielding his spear in preparation to fend off evil spirits from the battlefield.

HEAD OFFICE
Coin's Today 12, Macheon-ro 28-gil, Songpa-gu, Seoul
05739 South Korea
info@Coinstoday.co.kr
+82-2-2088-6637
Mon-Fri (KR) : 10:30 - 19:00
Business Certification Number : 756-81-00534
mail order sales : 2017 - Seoul Gangnam - 01915

© Coin's Today. All rights reserved.

All trademarks are property of their respective owners in KR and other countries.