※ 구매하시기전 읽어주세요 ※

저희 투데이는 코인을 선별하여 판매하지 않습니다. 구매하신 코인 상태가 고객님의 기준에 미달 된다는 사유(예:토닝,밀크스팟,스크래치,찍힘현상 등등)로 교환이나 반품은 불가합니다. 무결점 상태의 코인 구매를 원하시는 고객님께서는 그레이딩 주화를 구매하시길 권해 드립니다.
실사진이 등록된 상품은 다음 4가지의 경우에만 제목에 표기를 하고 있습니다.

1. 밀크스팟이 심한 경우
2. 심한 스크레치가 있을 경우
3. 변색이 심한 경우
4. 파손의 유무

이 외의 상태 이상은 표기되기 어려우니 상세한 상태확인이 필요하다면 필히 유선 문의 후 구매해주시기 바랍니다.
천재지변, 불가항력적인 이유를 제외하고 24시간 이내 미입금 내역 확인될경우 이후 모든 상품 구매불가 패널티가 부여됩니다. 일부 고객님의 미입금 취소건으로 인해 손실이 지속적으로 발생되고 있습니다. 양해부탁드립니다.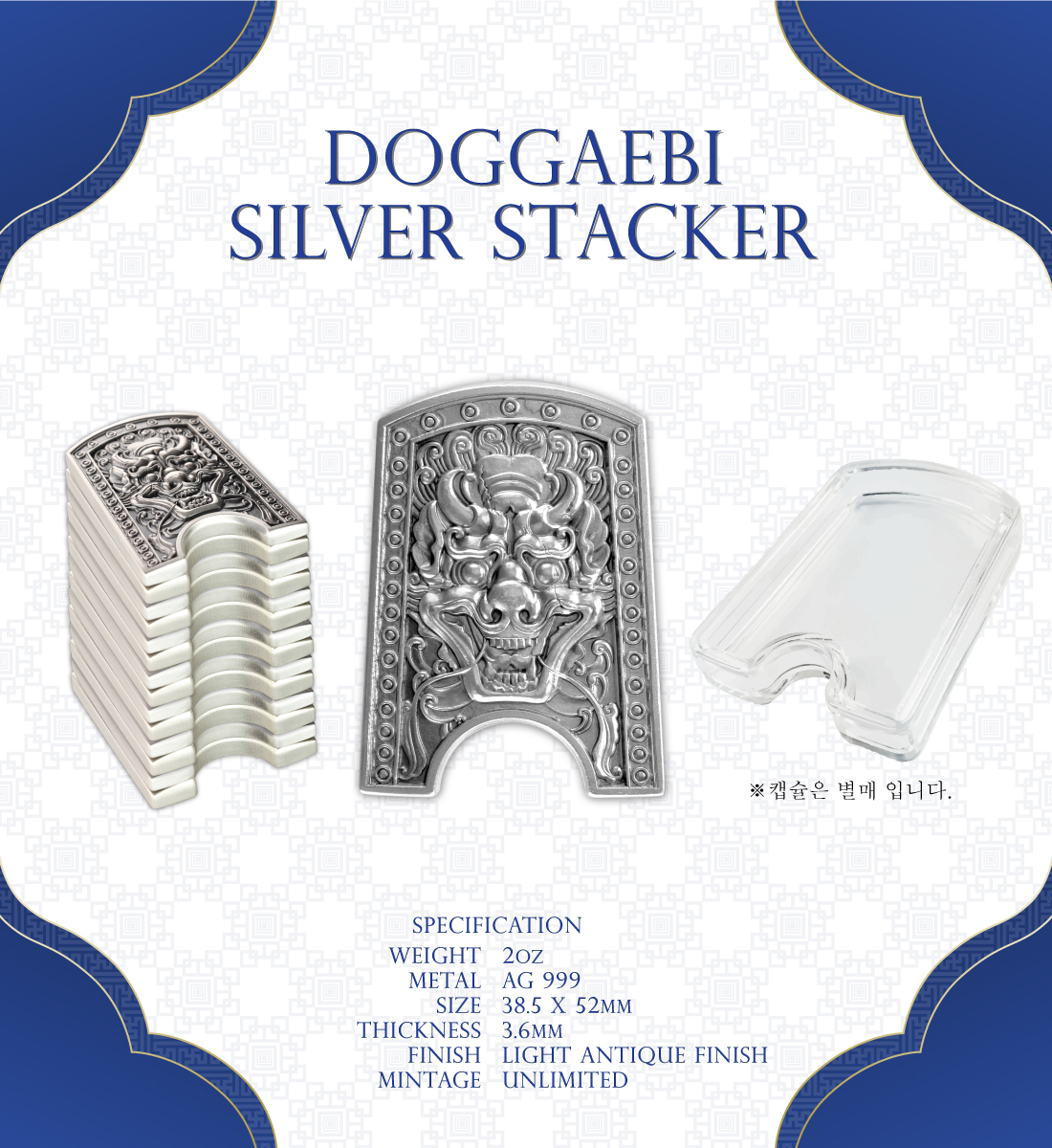 [해외 뉴스에 실린 도깨비 스태커 실버바]
https://agaunews.com/the-stackable-silver-bullion-market-evolves-with-a-striking-doggaebi-design-from-south-korea/
Doggaebi stacker is modelled after tiles used for roofs of royal palaces to protect its household from demons and ghosts. It was found in Donggung Palace and Wolji Pond.