GOLD
US$ 2,017.57 SILVER
US$ 23.36 PLATINUM
US$ 936.96 PALLADIUM
US$ 977.36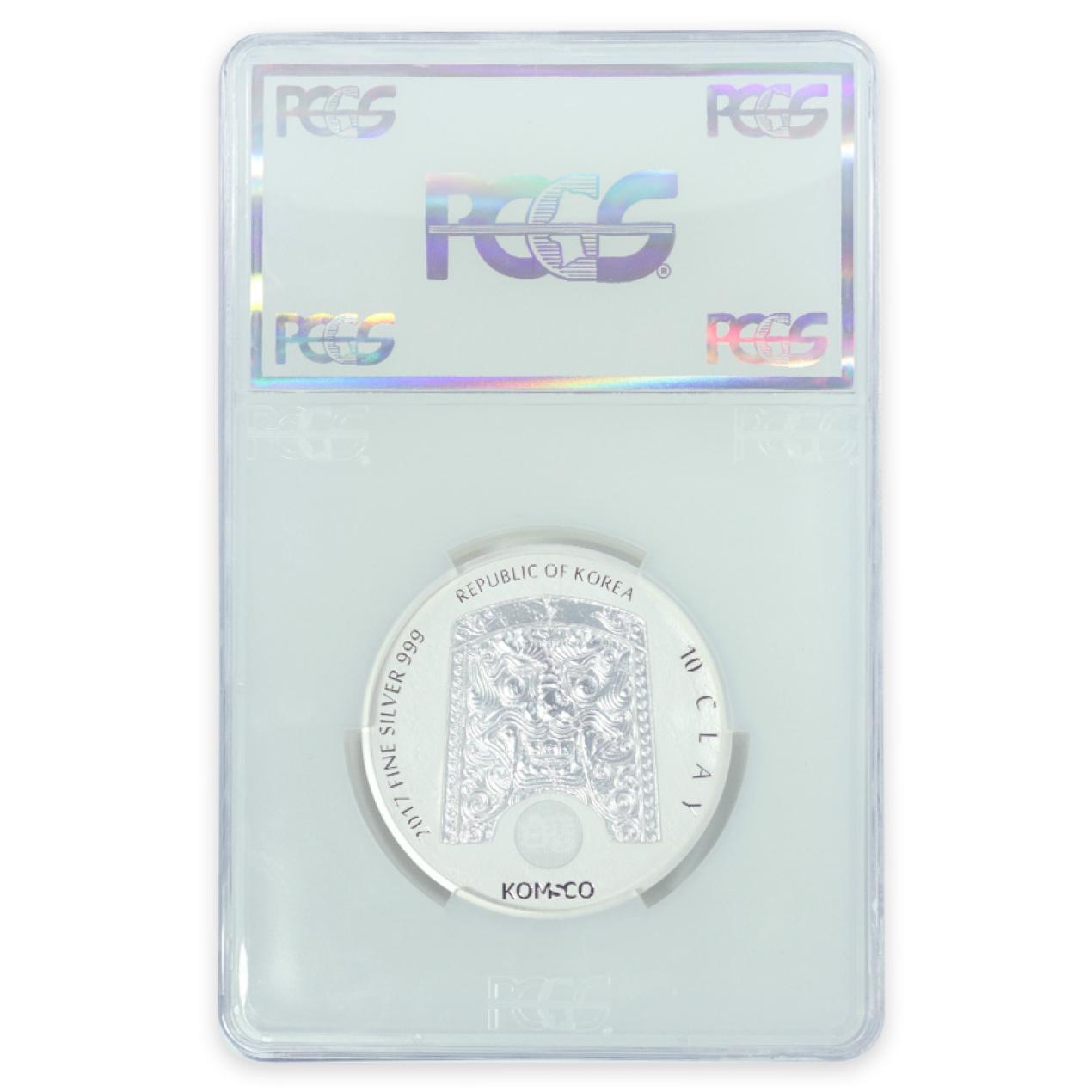 2017 10 oz South Korean Zi:Sin Gallus Silver Medal PCGS MS70 Gold Shield Label
Year:
Mintage:
Country:
Face value:
Weight:
Metal purity:
Size:
Quality:
Technique:
2017
South Korea
10 CLAY
10 oz
.999
80mm
Recommended Supplies : Not Find
※ Before placing your order ※

We inspect the products before shipment, there might be slight damage since some of the products are imported. Only graded items are guaranteed without any damage.
Damaged items will explicitly be labeled with photos, and the condition of these items will also be included in the title.

1. Much milk-spot is shown
2. Too many Scratches
3. MuchDiscoloration
4. Severe damage

Please check again before placing your order.
Payment is required within 24 hours of your purchase. There will be a penalty for late or missing payments
Medal Highlights:
Minted at KOMSCO, the mint of South Korea, with an extremely limited mintage of only 300 coins!
Contains 10 oz of .999 fine Silver.
First issue of KOMSCO's ZI:SIN (Twelve Guardians) series.
Packaged in a protective plastic capsule.
Obverse: Shield of Chiwoo Cheonwang above latent security feature and KOMSCO logo, surrounded by date, fineness, 10 CLAY denomination and Republic of Korea. CLAY is a new concept of measurement that represents weight and quantity.
Reverse: Depiction of the guardian Gallus in military dress wielding his spear in preparation to fend off evil spirits from the battlefield.

HEAD OFFICE
Coin's Today 12, Macheon-ro 28-gil, Songpa-gu, Seoul
05739 South Korea
info@Coinstoday.co.kr
+82-2-2088-6637
Mon-Fri (KR) : 10:30 - 19:00
Business Certification Number : 756-81-00534
mail order sales : 2017 - Seoul Gangnam - 01915

© Coin's Today. All rights reserved.

All trademarks are property of their respective owners in KR and other countries.