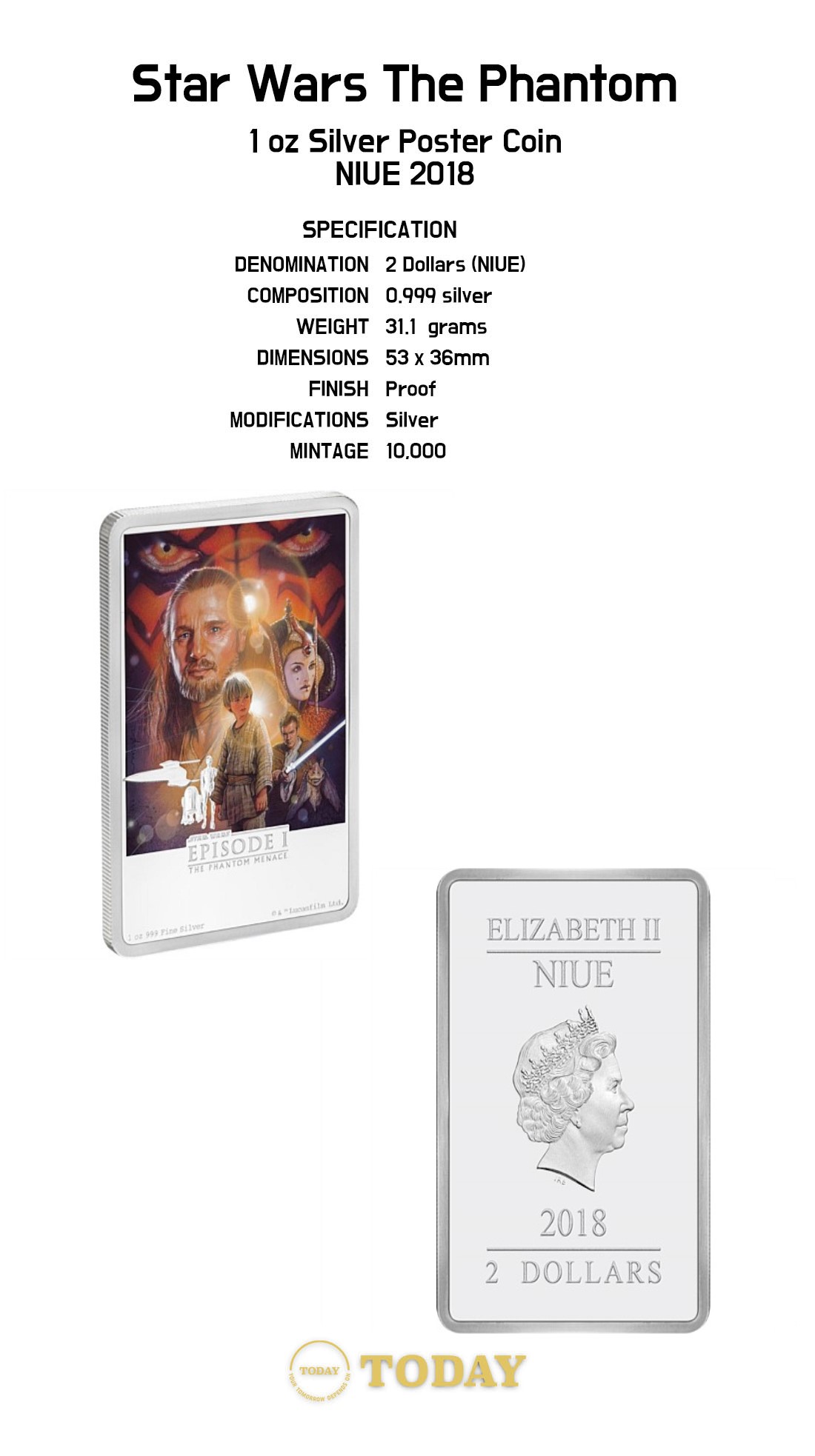 Coin Highlights:
Contains 1 oz of .999 fine Silver
Comes packaged in perspex display case with themed packaging, along with a certificate of authenticity.
Obverse: Displays the likeness of Her Majesty Queen Elizabeth II along with the year and face value.
Reverse: Features a colorized and engraved replica image of the original "Star Wars: The Phantom Menace" prequel movie poster. Characters featured on the poster include: Anakin Skywalker, Qui-Gon Jinn, Queen Amidala, Obi-Wan Kenobi, R2-D2, C-3PO, Jar Jar Binks and Darth Maul.
Guaranteed by the New Zealand Mint.